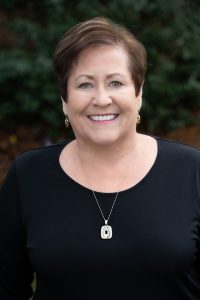 Caroline McCarthy
Realtor® Partner – The Linda Hall Team
 803-548-4499
704-560-2888
License Number: SC-110205 NC-309510
caroline.hallrealestategroup@gmail.com
Caroline is a solid asset to The Linda Hall Team of Century 21 First Choice and, most importantly, to the clients they service.  We only hire the best, and Caroline definitely qualifies in that Category!
Before Caroline's career in Real Estate, she worked at Microsoft for 13-plus years.  As a Senior Director at Microsoft, Caroline had international responsibilities in Europe, Japan, India, and China. She was recognized for achieving excellent customer support by working with her teams always to put the customer first.  That was definitely one of the reasons Linda Hall knew she would be a strong asset to her team.
The fact that Caroline is still good friends today with many of those who worked for her and with her at Microsoft is a testament to the fact she believes in strong and lasting relationships.  That's something The Linda Hall Team also believes in!
Another interesting fact is Caroline's direct connection with the real estate industry through her past business, McCarthys TLC Holdings, LLC.  Caroline led operations utilizing business knowledge and leveraged interpersonal skills to collaborate with real estate professionals, contractors, and bankers to purchase, renovate, sell, and rent properties.
Caroline has obtained the following National Realtor Designations and Agent Certifications to ensure she has the knowledge and resources to provide top-level support to her clients:
 Seniors Real Estate Specialist®
Seller Representative Specialist®
Realogy Corporate Relocation Certified Agent
Realogy Partner Programs Certified Agent