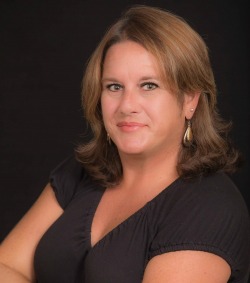 Amanda Sisko
Director of Operations of The Linda Hall Team
Amanda came to The Linda Hall Team in 2015 as a Closing Coordinator and then as Team Manager. In 2020, Amanda was promoted to the Director of Operations. Previously Amanda spent 10.5 years in the Wireless Communication Construction field, often called "Vertical Real Estate."
Amanda is responsible for managing various tasks to help keep the real estate team organized and successful. These tasks include contact management, advertising listings, and dealing with any administrative issues that may arise. A large part of her role involves launching new listings – She coordinates paperwork with the listing agent. She makes sure the documents comply with regulations, arranges staging and photography sessions, and creates a custom property page for the property.
Over the past 19 years, Amanda has lived in Lake Wylie, SC. Some of her hobbies are watching sports, reading, listening to music, traveling, and learning about new technology, and she is a true crime fanatic. Amanda is a mom to one son, Blake, who is actively involved with the JROTC at Clover High School. Amanda and her son are avid animal lovers and have two pups, Amara & Gunner, and two ferrets, Bandit & Scout.
Being a Director of Operations for a high-producing team requires juggling many projects, deadlines, and other people's schedules. In order to keep things organized, realtors rely on their operations person. It can be a challenging job at times, but Amanda has put in the effort, shown incredible loyalty, gained business skills, and has an excellent reputation.